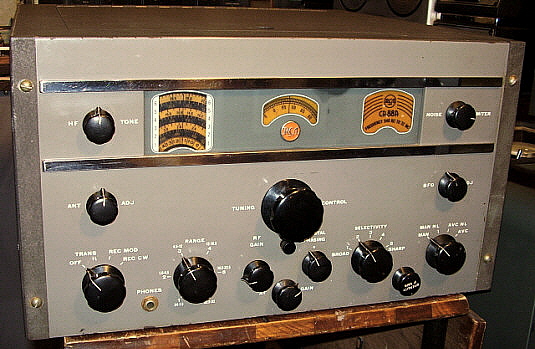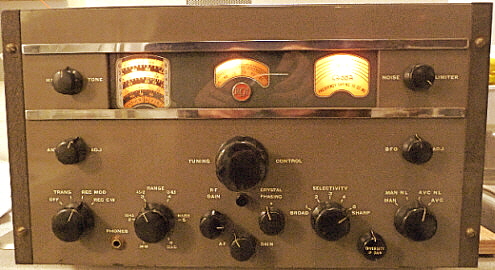 Details
Date of Manufacture:1942–1953
Manuals and schematics :
Download Manual Here
Download Schematics Here
Tube and Semiconductor Complement:
13: 6SG7 6J5 6SA7 6H6 6SJ7 6K6GT VR150 5Y3GT
Model Notes
General purpose communications receiver with crystal filter built to military specifications. Further development of famous AR-88 with additional crystal phasing control on the front panel. Continuous frequency coverage from 535 kHz to 32 MHz in 6 switched bands. Tube types above are listed only once. Rack version CR-88A was used by US Navy as Model CRV-46246-B. Last version CR-88B arrived in 1951 and had both crystal filter and crystal calibrator.