The AWASA is a non-profit organization run by volunteers for all radio amateurs, short wave listeners and anybody who has an interest in older types of short wave radios and other equipment, such as test equipment from earlier days. Although most members are licensed radio amateurs who concentrate on amateur radio transmitters and receivers, there are also some who restore and use vintage broadcast receivers and others who specialize in test equipment. We have members with a wide range of interests encompassing the days of crystal sets up to fairly modern ex-military radio equipment.
Membership of AWASA is free and by association, and you can see our Mission Statement here and our constitution here.
We run the ZS6IEE museum station at Innes House (museum of the South African Institute of Electrical Engineers), under the auspices of the Retrospective Observatory Amateur Radio Society (ROARS), please find more details and directions for the museum here.
Please feel free to browse our website and our archived articles and technical documents for download.  More site functions are unlocked once you log on as a registered user, register here. New members wishing to join the site and post to the forum may be contacted by an administrator to validate their credentials before being given a login. As with most online forums we do have a policy of moderation and acceptable behaviour – see details here.
Feel free to sign our Visitor's Guestbook.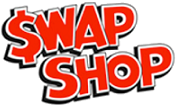 Also see A Brief History of AWASA, as well as our QRZ and SARL profiles.
Proud member of the South African Radio League
We are on the air every Saturday Morning:

AM net: 04:00 UTC on 3615
Main SSB net: 06:30 UTC on 7140, relayed on 14140 to Western Cape   (see below for VHF and Echolink options)


CW net: 12:00 UTC on 7020
Wednesday evening AM net 17:30 UTC on 3615
For the main SSB net on Saturdays, you can also use the 145.7000 repeater (-600kHz offset, located at Bryanston water tower, locator KG43aw), or connect to our Echolink node ZS6STN-R, both of which will be relayed to HF. These options compliments of the Sandton Amateur Radio Club - please find an informative Echolink presentation here by Kevin Turner ZS6KAT.
QSL via Andy, ZS6ADY: http://www.qrz.com/db/ZS6ADY
AWASA QRZ page and SARL page