Coming Events
Hi guys,
Find below invitation, please join us on the 2nd of May at the Hartebees Club at Swartkops AFB. Bring something for the braai, very well-priced cash bar will be available. Kindly RSVP via ZS6JPS as the military base requires attendee names in advance.
We would be delighted to host the AWA and other hams at the next open day at Baynesfield Estate / Wireless Shack which is to be held on Sunday, 28th June 2015.
The gates open to the public around

09.00 hrs.

I would suggest maybe we could have a braai next to the Shack, I have confirmed the above with the powers that be!!
Members would be welcome to bring anything that they would like to show the rest of us and if they have anything that want to sell, they could go round the corner and do their deal!!
The Wireless Shack is always ready to accept any donation of equipment that might be not wanted by their owners. (Test Equipment etc,etc)!!
We will keep in touch with you.
Bloemendal directions: paste the following coordinates into your browser and then click on "maps" 26°35'34"S 28°8'24"E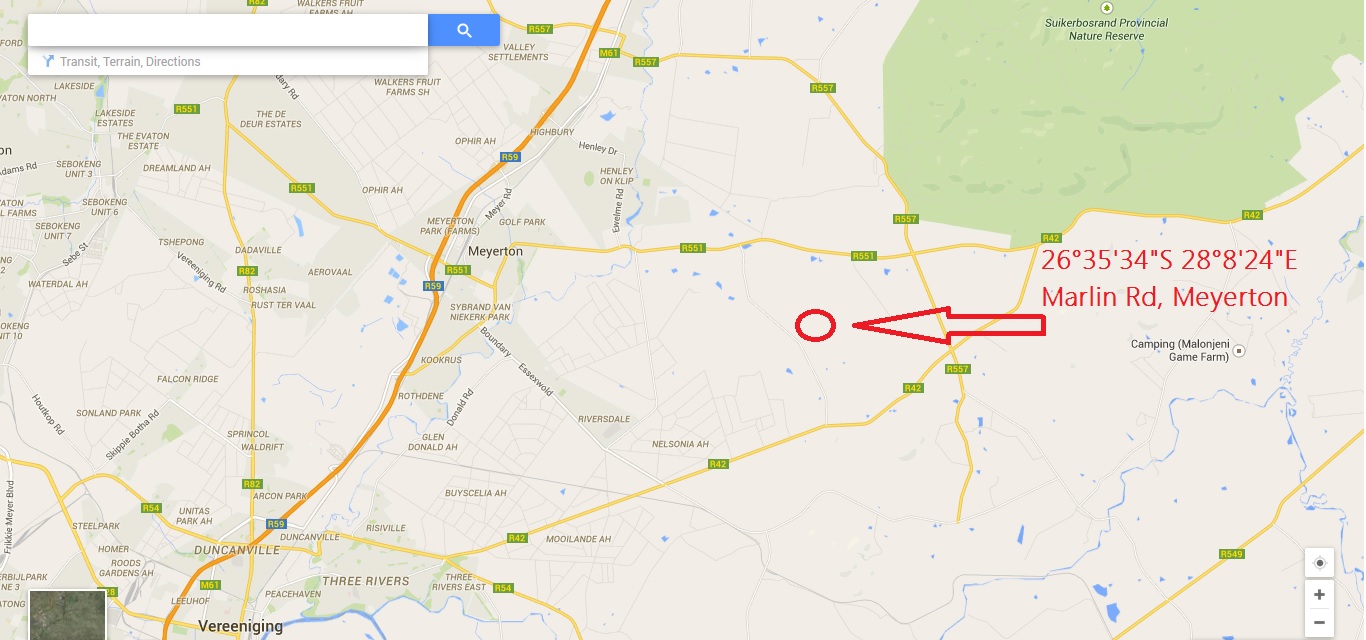 We are in the process of arranging a visit/tour at the Bloemendal (now Meyerton) transmission station on January the 17th
(Saturday), with the help of Jaap ZS6SAI. Any interested members can contact the webmaster so that he can relay the numbers, cut-off date Dec 12. Some have also expressed interest in visiting the Meyerton station in the morning and then Hartrao in the afternoon - not sure whether we should rather split it (Meyerton in Jan and Hartrao in Feb), but perhaps those interested in joining could comment whether they'd like to do both in one day or not. We can also look at renting a micro bus for transport.
Details of the Meyerton station is below, and a schedule of all their transmissions at this link
Meyerton Short Wave Broadcasting Relay station, operated by SENTECH in South Africa. Transmitter Power: 25kW, 100kW, 250kW, 500 kW. Used to transmit international programs for all of Africa by Channel Africa (from Johannesburg), BBC World Service, Radio France International, Voice of America, Deutsche Welle (Germany), Adventist World Radio, IBRA Radio (Sweden), NHK Radio Japan, and others. Also the domestic Afrikaans service Radio Sonder Grense is transmitted on shortwave frequencies from here. Bloemendal coordinates: 26°35'34"S 28°8'24"E
Contact the webmaster to book your spot This email address is being protected from spambots. You need JavaScript enabled to view it.