Spoil yourself with the most advanced HF/VHF Antenna Analyzer!
Covers 0.1 to 170 MHz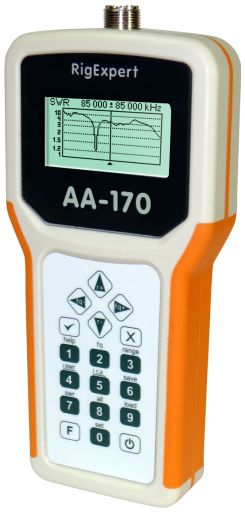 Displays data in digital graph format. Can connect to PC to plot Smith charts.
Other useful features include: RF signal generator, testing of open- and short-circuited coaxial lines and fault location, cable length and velocity factor measurement, measuring of impedance, capacitors & inductors, transformers, antenna traps.
More information for your perusal:
R99 Postnet counter to counter.
Feel free to contact us for a quote or to arrange a test/demo session:
Adi ZS6CNC This email address is being protected from spambots. You need JavaScript enabled to view it. or 0833773770
or Jacques ZS6JPS This email address is being protected from spambots. You need JavaScript enabled to view it. or 0617850972